Are you looking to create captivating videos that will engage your audience and win over their hearts? Look no further than Invideo AI. With over 5,000 pre-made templates and the power of artificial intelligence, Invideo AI can turn your ideas into stunning videos. Whether you need to generate a script, create scenes, add voiceovers, or make edits, Invideo AI can do it all at your command. Say goodbye to the hassle of video editing and hello to a seamless and efficient video creation process. Let Invideo AI be your co-pilot in creating videos that leave a lasting impression.
Overview of Invideo
Invideo is an AI-powered video creation tool that allows you to turn your ideas into professional-quality videos. With over 5000 pre-made templates, Invideo offers a wide range of customization options to create videos that resonate with your audience. Whether you're a social media marketer, a content creator, or a small business owner, Invideo has the features and capabilities to enhance your video content strategy.
Features of Invideo
AI Video Creation
One of Invideo's standout features is its AI video creation capabilities. With just a few simple instructions, you can generate a video script, create scenes, add voiceovers, and make edits to your video. This AI co-pilot feature helps you save time and effort in the video creation process.
Customization Options
Invideo offers a plethora of customization options to make your videos unique. You can customize the look of your video by adding text, images, stickers, and transitions. The intuitive editor allows you to make changes to the script and media, giving you complete control over the final product.
Stock Media Library
With access to over 16 million stock media assets, Invideo helps you create visually appealing videos. The AI-powered search function makes it easy to find relevant images, videos, and audio to enhance your video content.
Real-Time Collaboration
Invideo enables real-time collaboration, allowing multiple users to work on the same video project simultaneously. This feature is particularly useful for teams and agencies working on video content together, as it streamlines the editing process and ensures efficient collaboration.
Pros of Invideo
Time and Cost Savings
Invideo's AI video creation and customization features save you time and effort in creating professional-quality videos. You no longer need to hire a dedicated video editor or spend hours editing videos yourself. This time and cost savings can be a significant advantage for businesses with limited resources.
User-Friendly Interface
Invideo's interface is designed to be user-friendly, even for those with little to no video editing experience. The intuitive editor and text command functions make it easy to make changes and customize your videos without a steep learning curve.
Wide Range of Templates
With over 5000 pre-made templates, Invideo offers a wide range of options to suit different industries and video content needs. Whether you're creating a promotional video, an explainer video, or a social media ad, you're likely to find a template that fits your requirements.
High-Quality Output
Invideo focuses on providing high-quality output for your videos. The AI algorithms and stock media library ensure that your videos look professional and visually appealing, helping you create videos that captivate your audience.
Cons of Invideo
Limited Advanced Editing Capabilities
While Invideo offers a user-friendly interface and customization options, it may not be suitable for those looking for advanced editing capabilities. If you require complex video editing techniques or advanced effects, you may find Invideo's capabilities limited.
Dependence on AI Algorithms
Invideo heavily relies on AI algorithms for video creation and customization. While this can be a time-saving feature, it also means that your video's success is dependent on the accuracy and effectiveness of the AI algorithms. There may be instances where the AI-generated content may not meet your specific requirements.
Possible Overuse of Stock Media
With access to a vast stock media library, there is a possibility of overusing stock footage, images, and audio in your videos. Overuse of stock media can make your videos appear less original and may not resonate as strongly with your audience. It's important to strike a balance between using stock media and incorporating original content.
Lack of Offline Editing
Invideo is a cloud-based platform, which means that you need an active internet connection to use the tool. This can be problematic if you're in a location with limited or no internet access. Offline editing capabilities would be beneficial for those who require video editing on the go or in areas with unreliable internet connectivity.
Ease of Use
Creating Videos with Invideo
Creating videos with Invideo is a straightforward process. Simply input your instructions, such as your target audience and platform, and Invideo's AI algorithms get to work generating your video script, scenes, and voiceovers. This AI co-pilot feature saves you time and effort, allowing you to focus on other aspects of your video content strategy.
Navigating the Interface
Invideo's interface is designed to be intuitive and user-friendly. The various editing tools and customization options are easily accessible, making it easy to navigate and make changes to your videos. Even beginners can quickly grasp the basics of video editing using Invideo.
Generating Videos with Text Commands
Invideo provides the option to make changes to your videos using simple text commands. Just like you would ask your video editor to make edits, you can make big or small changes to your generated video by inputting specific text commands. This feature simplifies the editing process and allows for quick adjustments to your video content.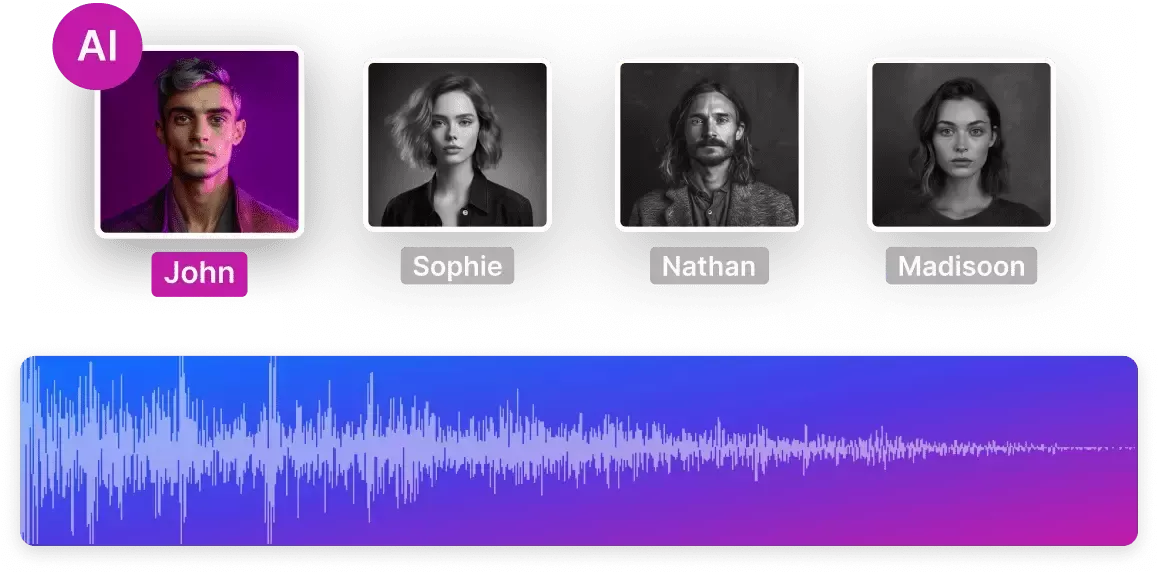 Pricing Options
Monthly Subscription Plans
Invideo offers monthly subscription plans for individuals and businesses of all sizes. The pricing is tiered based on the features and capabilities you require and the number of videos you plan to create. Monthly plans provide flexibility, allowing you to scale up or down as needed.
Yearly Subscription Plans
For those looking for long-term video creation solutions, Invideo offers yearly subscription plans. These plans offer a discounted rate compared to the monthly plans and provide additional benefits such as priority customer support and access to new features as they are released.
Comparing Features and Pricing
When choosing a subscription plan, it's important to consider the features and capabilities you require for your video content strategy. Carefully review the features included in each plan and compare them to your specific needs. Additionally, consider the pricing and how it aligns with your budget and long-term goals.
Use Cases of Invideo
Social Media Marketing
Invideo is a valuable tool for social media marketers looking to create engaging and eye-catching videos for platforms such as Facebook, Instagram, and YouTube. With the wide range of templates and customization options, you can create attention-grabbing videos that resonate with your target audience and drive engagement.
Video Content Strategy
Invideo can greatly enhance your overall video content strategy. By creating high-quality videos quickly and efficiently, you can consistently produce content that aligns with your brand's messaging and goals. Invideo's AI capabilities also allow for experimentation and iteration, enabling you to refine and optimize your video content strategy over time.
Monetization of Videos
For content creators and businesses looking to monetize their video content, Invideo offers the tools and features to make this possible. By creating professional-quality videos that appeal to your target audience, you can attract sponsors, advertisers, and partnerships that help generate revenue from your videos.
Workflow Optimization
Invideo's AI video creation and collaboration features help optimize your video creation workflow. By automating certain tasks and enabling real-time collaboration, you can save time, streamline processes, and maximize your resources. This is particularly beneficial for businesses and teams that need to produce a large volume of videos efficiently.
Customer Reviews
Case Study 1: Company A
Company A, a social media marketing agency, implemented Invideo into its video content strategy. They found that Invideo's AI video creation capabilities and extensive template library helped them create high-quality videos quickly and cost-effectively. The agency saw a significant increase in client satisfaction and engagement rates after incorporating Invideo into their workflow.
Case Study 2: Influencer B
Influencer B, who specializes in beauty and lifestyle content, used Invideo to create engaging videos for her YouTube channel and social media platforms. She found that Invideo's customization options allowed her to showcase her personal style and branding effectively. As a result, she saw an increase in views, subscribers, and engagement on her videos.
Case Study 3: Small Business C
Small Business C used Invideo to create promotional videos for their online store. They appreciated Invideo's user-friendly interface and the ability to make quick edits using text commands. The professional-quality videos created with Invideo helped Small Business C showcase its products and increase its online sales.
Future of Video Creation with Invideo
Upcoming Features
Invideo has a roadmap of upcoming features that aim to further enhance the video creation process. These features may include additional AI capabilities, advanced editing options, and integrations with other tools and platforms. Invideo is continuously working to improve and innovate its product offerings.
Mobile App Integration
Invideo has plans to launch a mobile app, that allows users to create videos on the go. This integration will provide added flexibility and convenience, enabling users to create videos anytime, anywhere. The mobile app will offer similar features and capabilities as the web platform, ensuring a seamless video creation experience.
Community Collaboration
Invideo is exploring ways to foster collaboration and feedback within its user community. By creating a platform for users to share and provide feedback on each other's videos, Invideo aims to build a strong sense of community among its users. This collaboration feature will further enhance the video creation process and provide valuable insights for users.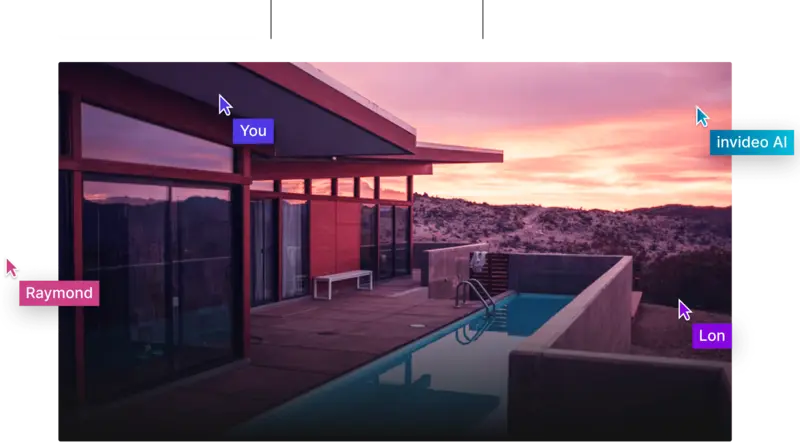 Conclusion
Invideo is an AI-powered video creation tool that offers a wide range of features and capabilities to simplify and enhance the video creation process. With its AI video creation, customization options, stock media library, and real-time collaboration features, Invideo is a valuable tool for social media marketers, content creators, and small businesses.
The pros of Invideo include time and cost savings, a user-friendly interface, a wide range of templates, and high-quality output. However, it does have some limitations, such as limited advanced editing capabilities, dependence on AI algorithms, possible overuse of stock media, and lack of offline editing.
Despite these limitations, Invideo offers an easy and efficient way to create engaging videos. Whether you're a beginner or an experienced video creator, Invideo's intuitive interface and AI capabilities make it a valuable tool in your video content strategy.
For 2023, we recommend considering Invideo as a key tool in your video creation toolkit. With its upcoming features, mobile app integration, and community collaboration, Invideo is continuously evolving to meet the needs of its users and stay at the forefront of video creation technology.
In summary, Invideo is a comprehensive video creation platform that combines AI capabilities, customization options, and collaboration features to help you create professional-quality videos. Whether you're creating videos for social media marketing, monetization, or workflow optimization, Invideo is a valuable tool that can take your video content to the next level.